Director Candidate Biographies 2023
Actions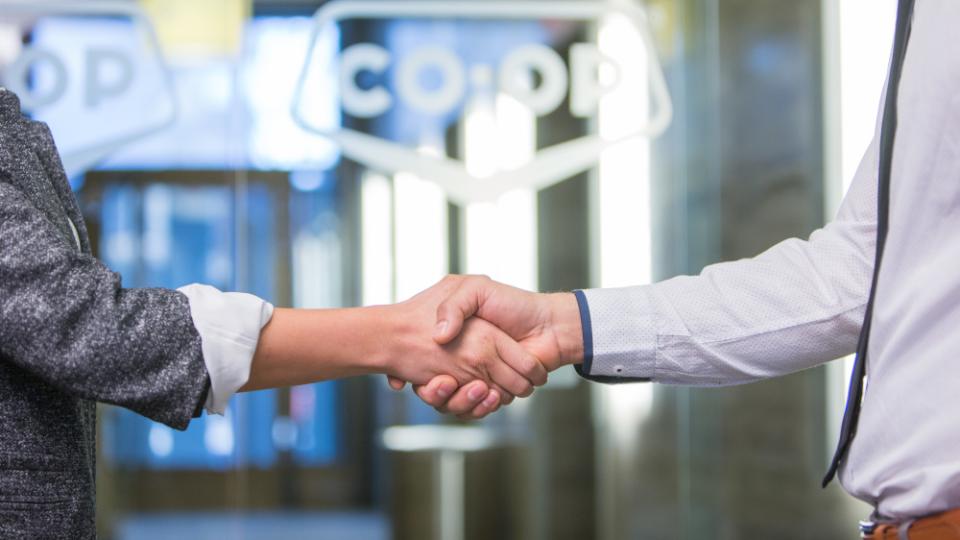 Director Candidate Biographies 2023
April 24, 2023
Below are the Director Candidates biographies running in the 2023 Board of Directors election. There are three, three-year-terms available.
Check back frequently for more applicants will be added as they submit their biographies and meet the application criteria.
Director Candidate 1: Don McMillan
My name is Don McMillan, and I am running for re-election as a Director of the Fort St John Cooperative Association.


I am currently Secretary to the Board, Chair of the Audit & Finance Committee, and a member of the Governance Committee.

I am originally from Coquitlam, BC and have resided in the Peace Region for the past 9+ years. I live in Charlie Lake. Currently, I am the Business Manager for BC Timber Sales, Babine Business Area, Ministry of Forests.



Previously, I worked as the Chief Financial & Risk Officer for two credit unions in British Columbia, as well as in financial management roles with multi-national Canadian manufacturers and BC credit unions. I have worked in the Cooperative system for over 15 years.

Professionally, I am a Chartered Professional Accountant. I also have my MBA from the Schulich School of Business at York University.
I have been involved with several local community organizations, performing the roles of Board Chair, Treasurer and Director.

Why would I like to continue to be a director of the Fort St John Coop? Over the last two years, I have been able to contribute to the review and update of corporate policies and bylaws. I have also been able to contribute my knowledge and business experience towards providing guidance to the Board and Management on the strategic plan and enterprise risk management strategies. I believe that I can continue to be an asset to the Fort St John Co-op and its membership, in the governance of the Cooperative over the next three years.

I ask for your support in re-electing me as a Director for the Fort St John Coop board.

Thank you.

Don McMillan
Director, Secretary


Fort St John Cooperative Association
Director Candidate 2: David Mengering
April 17, 2023
My name is David Mengering.

I have served on the Co-op board for two consecutive terms, and I am seeking re-election.

I have lived in the Peace for 25 years and worked for the same employer for the duration of that time. We raised our family here and enjoyed all that this community has to offer. I have spent countless hours with my kids in hockey arenas, dance studios, and driving them from one end of the province to the other supporting them in their various hobbies and sports. My kids have grown up and I have the time to dedicate to being a director and being a part of a community minded organization like the Co-op.

I have relevant previous background serving on the Executive Board of a labour union. I have served on the Fort St. John Co-op Board for two consecutive terms and played an active role in strategic planning, governance, and oversight. I clearly understand the responsibilities that are placed on a director of the board. We have an obligation to provide oversight and ensure the Co-op is functioning at a high level. With the addition of me to the board, blended with the other members and their diverse backgrounds, we can work toward common goals to ensure that the Co-op remains a successful and responsible corporate citizen of Fort St. John, Fort Nelson, and their surrounding communities. I believe that my experience working for a large company will help me keep up to the fast pace of today's business atmosphere.

Please vote for me so that I can continue to work for you.
Thank you.
David Mengering


Director Candidate 3: Connie Chilcott
As a director with FSJ Co-op since 2014, I am seeking re-election for my fourth term. I am presently Chair of the Board of Directors, having previous served on various committees, including the audit and finance committee.
Having lived in Fort St John for over 20 years, I have been an active part of the community both professionally and personally. As well as serving on the Fort St John Co-op board, I am a past director and past chair of Community Bridge where I served for 14 years.

I have a long history with the Co-operative Retailing System (CRS). While living in Saskatchewan, I worked within the Co-op Retailing System for 16 years in rural communities similar to Fort St John prior to moving here. Through my career with the CRS I worked in progressively larger retails as a Controller, and as a General Manager for the last 3 years with the CRS.
Currently, I am the CFO for Surerus Pipeline Inc. Before starting this position in 2014, I worked as area Team Lead of Finance for Spectra Energy for 11 years.




As a Certified Professional Accountant, I have experience and education in strategic leadership and governance, as well as a strong financial background in both the CRS and in industry.

I have completed Series 1 and 2 of the FCL Director Development Program. In Nov 2022, I participated in the FCL training for Board Chairs, providing me with further insights and practices to lead a board. I value the opportunity for continuous learning and growth.

Serving on the Co-op Board of Directors allows me to bring my professional knowledge and experience to the leadership, governance, and strategic direction of the Co-op.

Being a part of the co-op is something that reflects my personal values as it is in representing the membership, and demonstrating co-operative values in the community that we together continue to strengthen our local co-op for the membership and for the community.

I am proud of Fort St John Co-op and the value it provides to its members and community and am excited for its future.

Thank you,

Connie Chilcott


Director Candidate 4: Moira Green
The Green family moved to the North Peace in 1994. Like many young families we came for the work, but we stayed for the community. We own and maintain a large rural holding, two commercial properties, and our personal home. We are firmly rooted in our communities, and we are proud to call the Peace Country home.

In 1997 I took a job with North Peace Savings and Credit Union where I stayed until 2010. During my time there I was responsible for three branches, a Financial Planning subsidiary, and the Business Development and Marketing portfolios for the Credit Union. Provincially, I served on the Association for Credit Union Trainers and Educators and on the Provincial Marketing Committee.




In August of 2010 I left the Credit Union to serve as the Managing Director of the North Peace Regional Airport. At the Airport I worked with the North Peace Airport Society and proudly served as steward of this important community asset.
In 2014 I joined the City of Fort St John where I served as Economic Development Officer, Director of Strategic Services, and General Manager of Community Services. In 2021 I accepted the role of Chief Administrative Officer at the District of Taylor.

Throughout my career I have either worked for a board or served on a board. My experience includes Director North Peace Savings and Credit Union, Executive and President Rotary Club of Fort St John, Director and President (twice) Fort St John and District Chamber of Commerce, Director British Columbia Chamber of Commerce, Senator University of Northern British Columbia, and numerous local organizations.

I am committed to effective, efficient, and sustainable practices that support economic development while ensuring healthy and sustainable communities where people can live, work, and raise their families.

I am collaborative and engaged, a clear and direct communicator, an independent and self-motivated professional, and I have a proven record of successes. I value honesty, fairness, and open and positive communication. And, I believe in the Cooperative Principles, that our members are our priority, and that engaging them is critical.

In our spare time our family is involved in local small businesses and volunteering, we always seem to have some sort of renovation going on, and we spend as much time as we can at our cabin on the Blueberry River.