Co-op Donates $50,000 to Community
Actions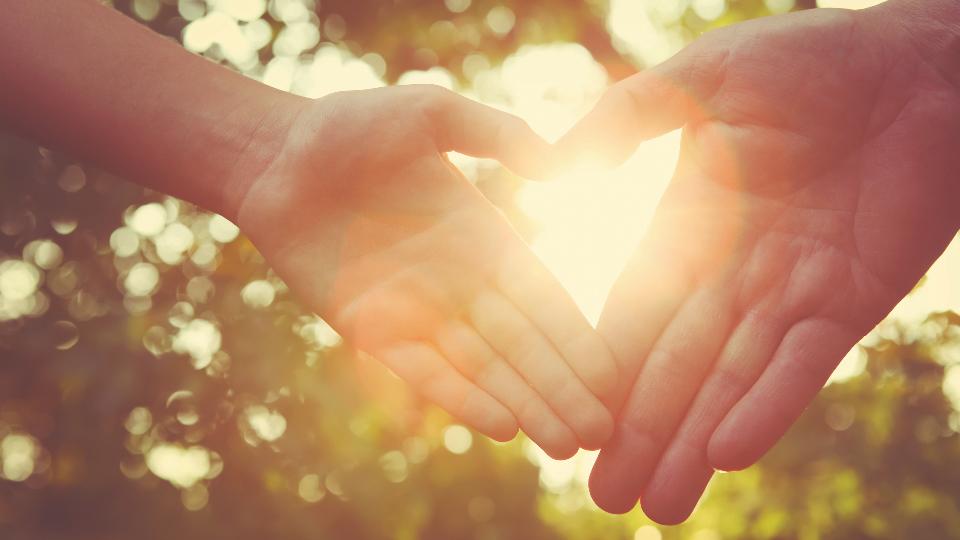 Co-op Donates $50,000 to Community
March 31, 2023
Fort St. John Co-op donates $50,000 through Community Support Fund
In the Fall of 2022, the Co-op held its second annual Community Support Fund where local not-for-profits, societies, and organizations can apply for up to $50,000 in grant money. This year we are excited to announce we gave the $50,000 to 5 separate organizations in the North Peace Region.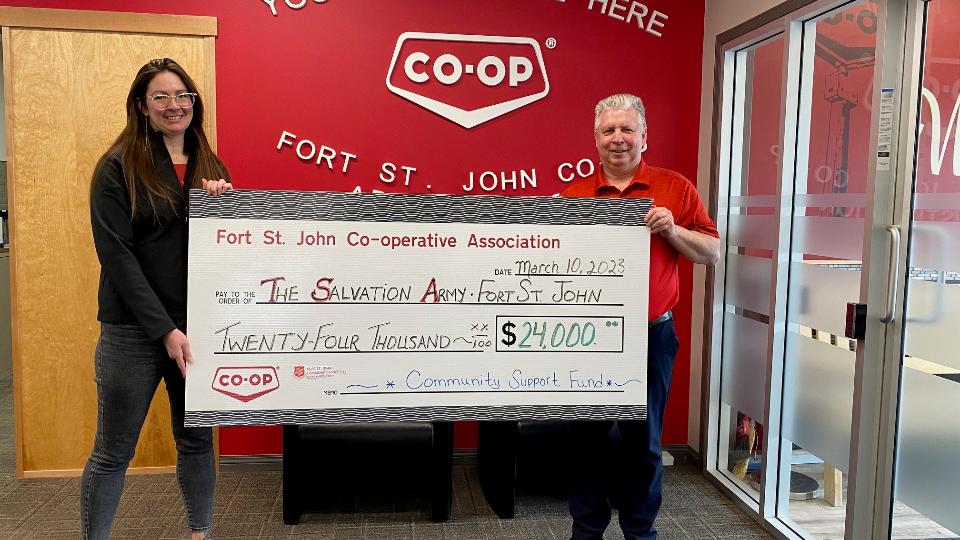 The Salvation Army — $24,000.00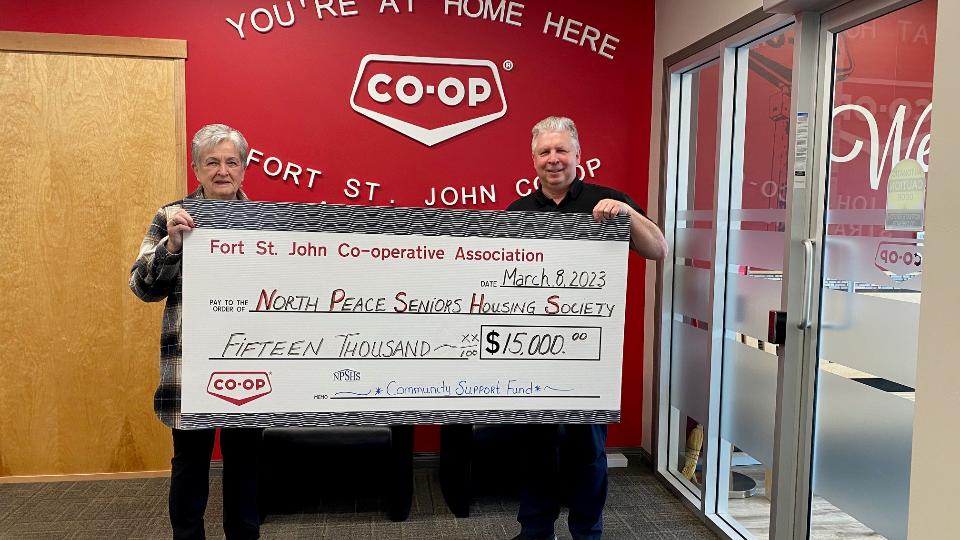 The North Peace Seniors Housing Society — $15,000.00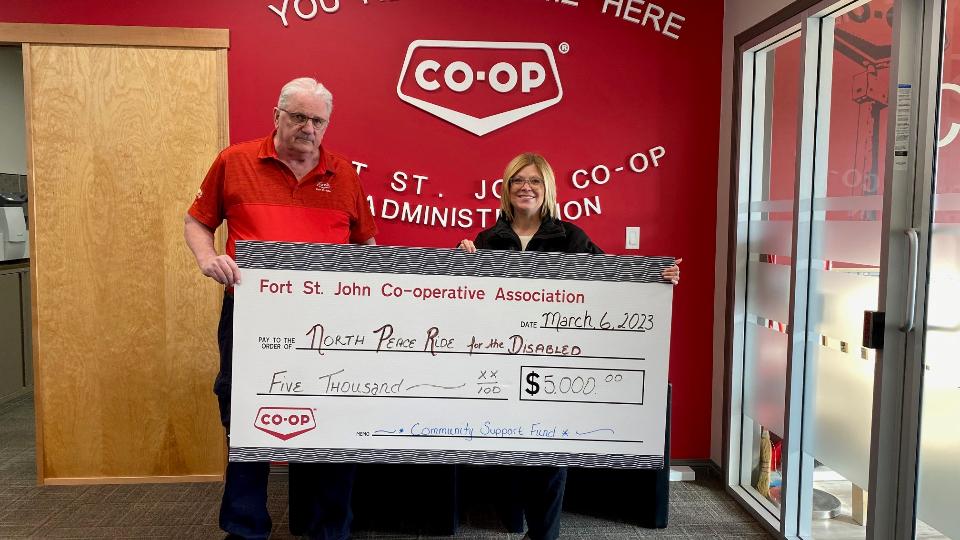 North Peace Ride for the Disabled — $5,000.00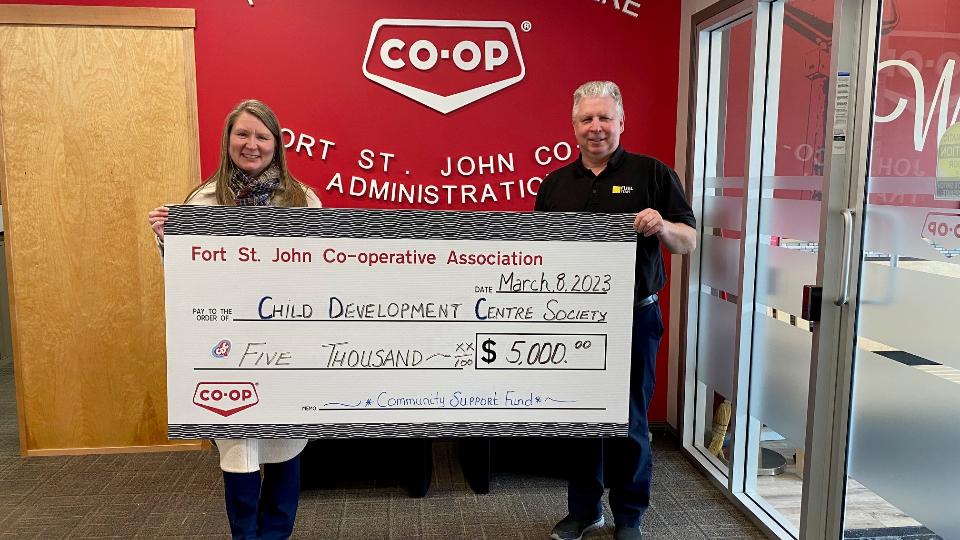 The Child Development Centre — $5,000.00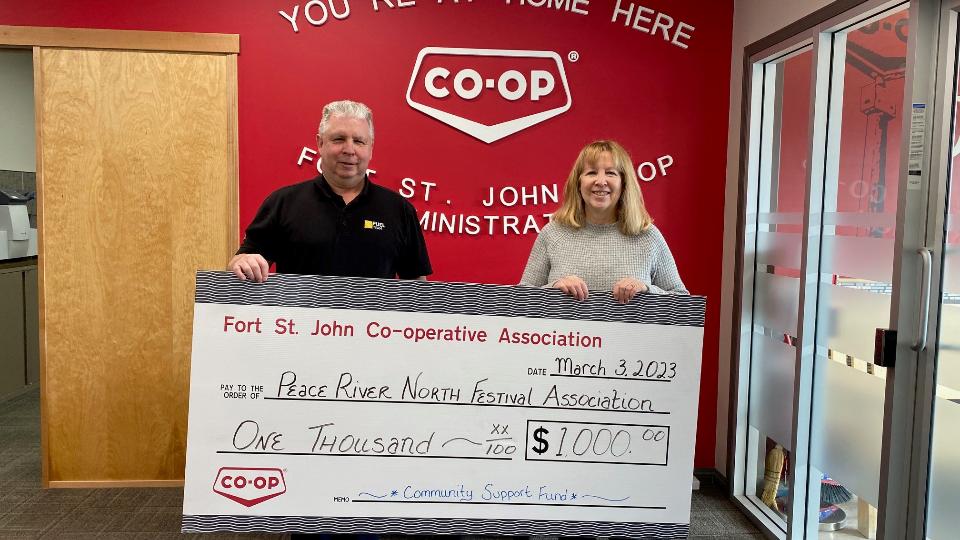 Peace River North Festival Association — $1,000.00


Additionally, in 2022, the Fort St. John Co-op donated over $160,000 back to the local community through donations, gifts and other programs.