Annual General Meeting 2023
Actions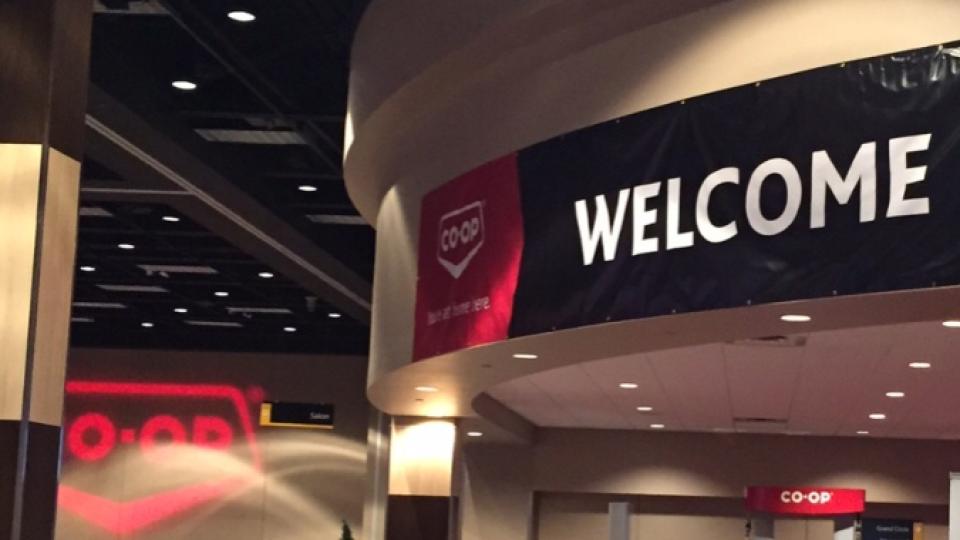 Annual General Meeting 2023
April 24, 2023
Welcome to the Fort St. John Co-op AGM landing page.
Here you will find everything you need to know about the Fort St. John Co-op Annual General Meeting:
Meeting Details, including time, date, and location
Registration Link
Apply to Become a Director
Director Candidate Biographies
List of Bylaw Amendments/Changes
Meeting Details:
The Fort St. John Co-operative Association Annual General Meeting will be held on Wednesday, May 24, 2023
Location: Pomeroy Hotel and Conference Centre at 11308 Alaska Road, in Fort St. John, B.C

Doors Open at 5:00 p.m.
Dinner at 6:00 p.m.
Call to Order at 7:00 p.m.
The meeting agenda for this year will consist of:
Introduction of the Senior Leadership Team
Introduction of the Board of Directors
Review of the Co-ops Financial's
A review of the previous years Operational progress, including details on the acquisition of the Husky Brand
An Election for 3 Director positions for 3-year terms
Vote on Bylaw Amendments
and more!
Registration Link
To sign up for the Annual Meeting, please click the Register Here link below:
REGISTRATIONS ARE NOW CLOSED, THANK YOU
Registrations are open until May 16, 2023 or until seats are filled, whichever occurs first.

Reminders:
Seating is limited, so please sign up early.
This is a business meeting, please no youth or children under 16 years of age
Dress code is Business Casual or Professional
The meeting is not open to the general public
Only members can vote, they may bring a guest
Apply to become a Board of Director

If you wish to run for the Board in the election, you will need to apply in advance of the meeting. There are no nominations from the floor allowed.
The Co-op has 3 positions available for 3-year terms.
Do you want to have a say in how your local Co-op is run?
Will you act in the best interests of the Co-op and its member-owners?
Are you available to attend various meetings in person and virtually throughout the year on Evenings and Weekends?
If you answered yes, you should consider applying!
Each director serves for a three-year term but may run for re-election. Any active member of the Co-op, who is in good standing and meets the eligibility requirements may run for office. (for more information on the requirements and to apply to be a candidate, please reach out to the Co-op Administration Office on the Airport Road prior to May 9, 2023.
The nomination processs and election occurs each year in conjunction with the Annual General Meeting.
Unlike a corporation, voting rights are based on the membership, not shares.
For more information or to pick up a nomination or candidate package, please visit or call our Administration Office on the Airport Road, at 7315 100 Avenue, Fort St. John, B.C., V1J 5T8, or by telephone at 250.785.4471.
Applications for Director must be submitted by end of business day May 9, 2023.
Director Candidate Biographies
For a list of runnning candidates, please see the biography page, found here at this link:
List of Bylaw Amendments/Changes
A list of Bylaw Amendments can be found at the bottom of this page in a PDF link. For more details around Bylaw Ammendments, please contact agm@fsjcoop.com
Click here to download a PDF of the bylaw amendments.

Frequently Asked Questions
Where is the AGM meeting being held?

The AGM is being held at the Pomeroy Hotel and Conference Centre at 11308 Alaska Road, in Fort St. John, B.C. on Wednesday, May 24, 2023 at 5:00 p.m.

Can I bring a guest?

Yes you can bring a guest with you, however as a reminder, the guest cannot vote if they are not a member, and they are asked to be over the age of 16

I did not register in time, can I still attend?

Yes, you can still attend the meeting portion at 7:00 p.m., however the dinner portion will be reserved for those who registered prior to May 12, 2023 or until seats are filled, whichever occurs first.

I would like to nominate someone to become a Board Candidate, how can I do that?

It is encouraged to please consider speaking to that person in advance to see if they would be interested in being a Board of Director, as they may not have time or availability . If they are interested, encourage them to apply through the Administration Office, or contact us yourself and ask about Nominating a candidate.

How can I get more information about the event or about the Co-op in general?

You can contact us anytime at agm@fsjcoop.com or by calling our Administration Office at 250.785.4471 Ext. 0
Discover more: